Slowtide 'Riot' Beach Towel
A colourful patterned beach towel perfect for summer adventures and day trips to the beach. 
Slowtide towels are crafted with form and function in mind. 
This eye-catching design is soft to the touch and finished with an absorbent looped terry back. This fast drying towel is a generous size, and makes the best beach accessory. 
100% super soft & absorbent cotton velour
Hanging loop
Size: 158 x 86cm / 62 x 34"
Weight: 460 grams.

Slowtide | The Art Of Drying Off


New at the Beach Boutique is an exciting art-inspired towel brand, Slowtide.
Originating in Hawaii and California, with great prints and artwork created from dyeing fabrics, mixing paints and collaborating with artists and photographers.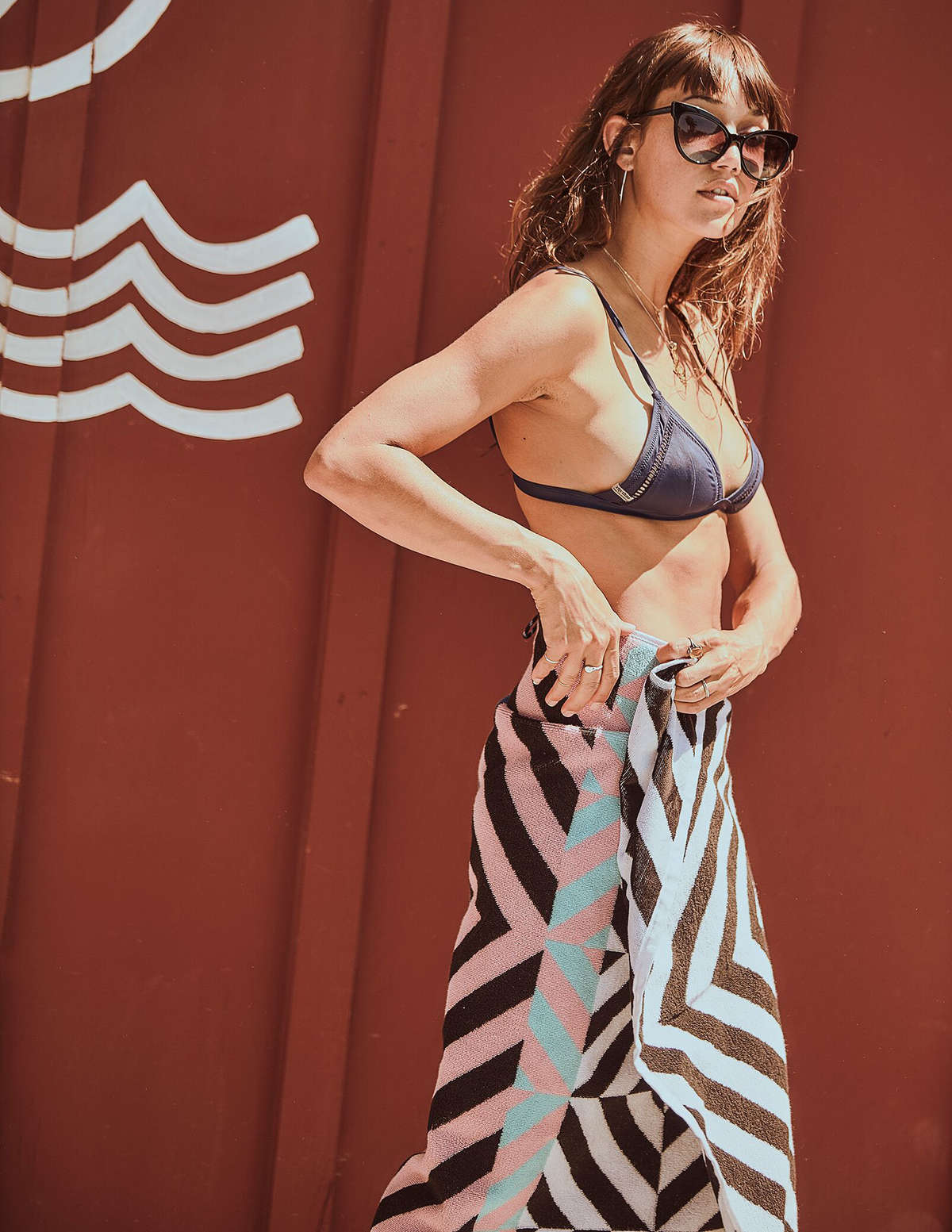 Crafted with form and function in mind.
Soft-hand, sheared cotton velour face plays host to vibrant prints, while equally complemented by the plush and absorbent looped terry back.
Stand out from the crowd with these unique, generous sized beach towels.