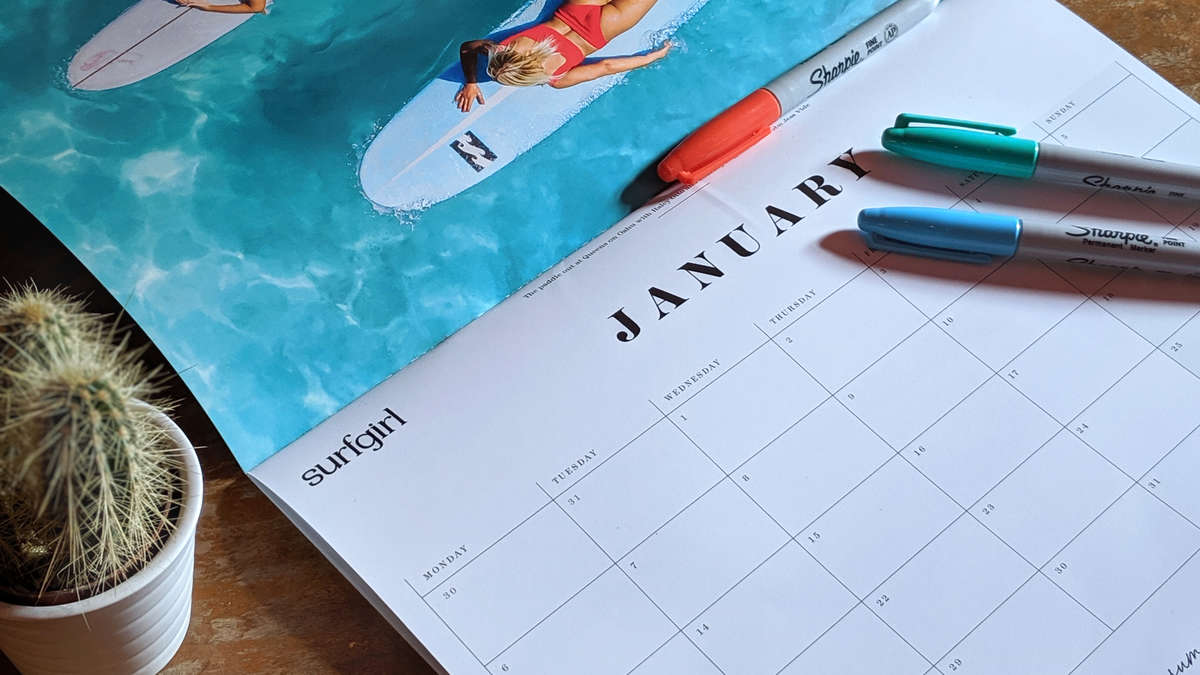 Our SurfGirl 2020 Surf Calendar is here!
With 12 images to get you stoked for surfing.
Our SurfGirl 2020 Surf Calendar is here and we love it with 12 images to get you stoked for surfing.
The SurfGirl team have compiled the most popular female surfers and photographers from our print mag and social media. The calendar embodies strong, independent women which SurfGirl has been championing since the magazine began in 2004. It reflects our surfing world with stunning, colourful images around the world from Indonesia to Scotland, of surfers seeking waves and having fun.
Featuring Californian surfer Eryn Krouse on the cover, we had a chat with some of the surfers and photographers included in this year's calendar.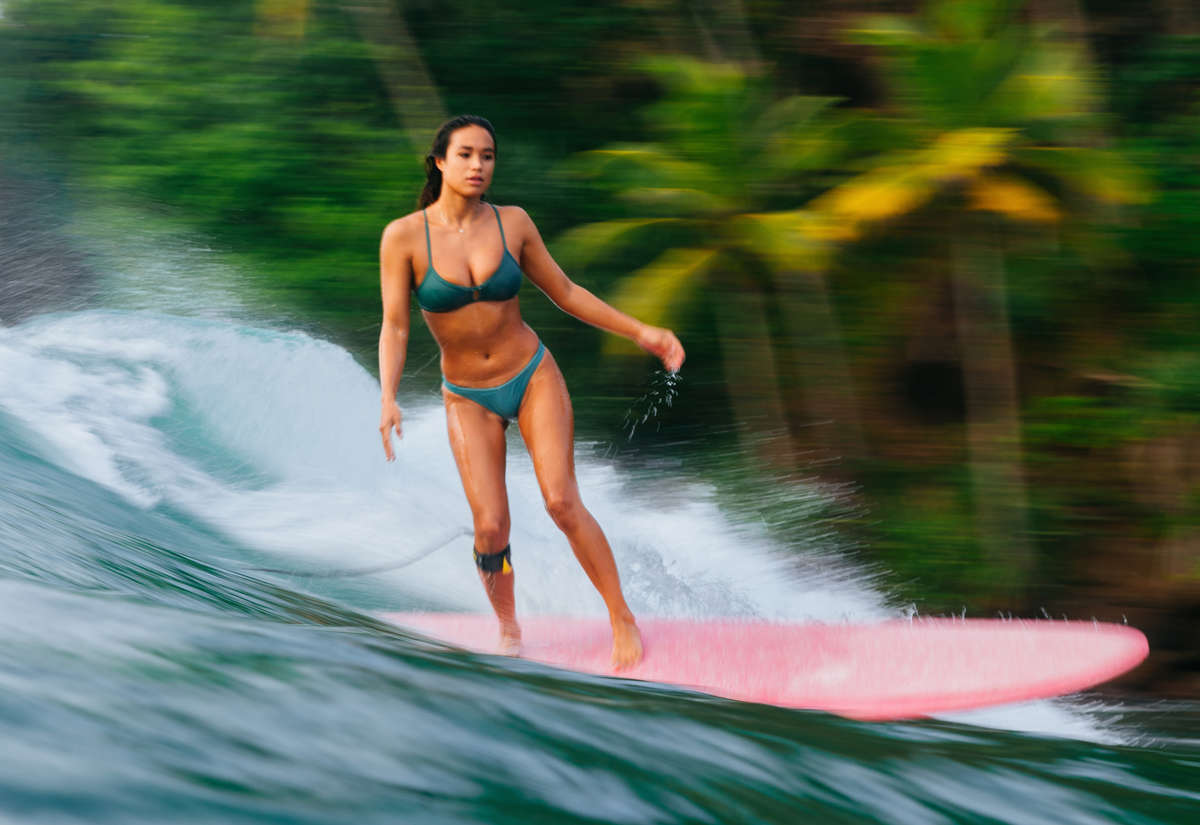 Eryn Krouse by Lachlan Dempsey
Eryn's from California and said of this wave "This wave is in the Southern Province of Sri Lanka. It's about as far away from my home wave (Malibu) as you can get!"
Here she explains her love of surfing, "Surfing for me is the best way to take care of my mind, body, and soul. I love the physical work-out and the feeling of catching a wave-almost like you're dancing on water. It's also how I like to connect with nature best- just being out in the water makes me forget about all the problems I might be having on land. It's therapeutic, it's beautiful, and most importantly, it's fun!"
@erynkrouse by @lachlanjdempsey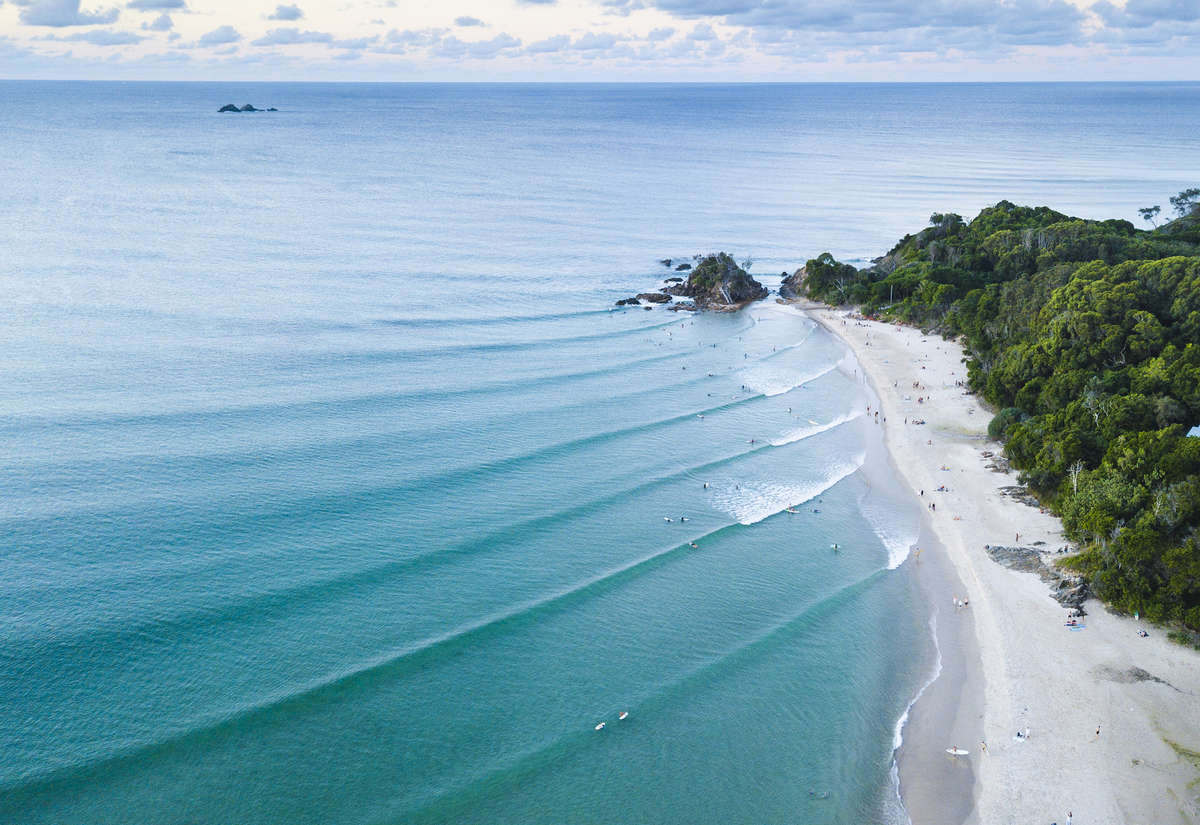 Col Elmore, East Coast Australia
We asked photographer what makes a good photo, "I think one could say there are so many things that can make a "good photo," but in my opinion it's an image that hopefully has a positive impact in some way on the viewer. It truly doesn't matter what camera you use, but if you can evoke an emotion in your viewer, whether its motivation to change how we affect our environment, or it simply gives them a moment of joy from a beautiful landscape, that's what really matters to me. I think the level of story and emotion in a photograph are what separate the "ok" from the truly great."
@col_elmore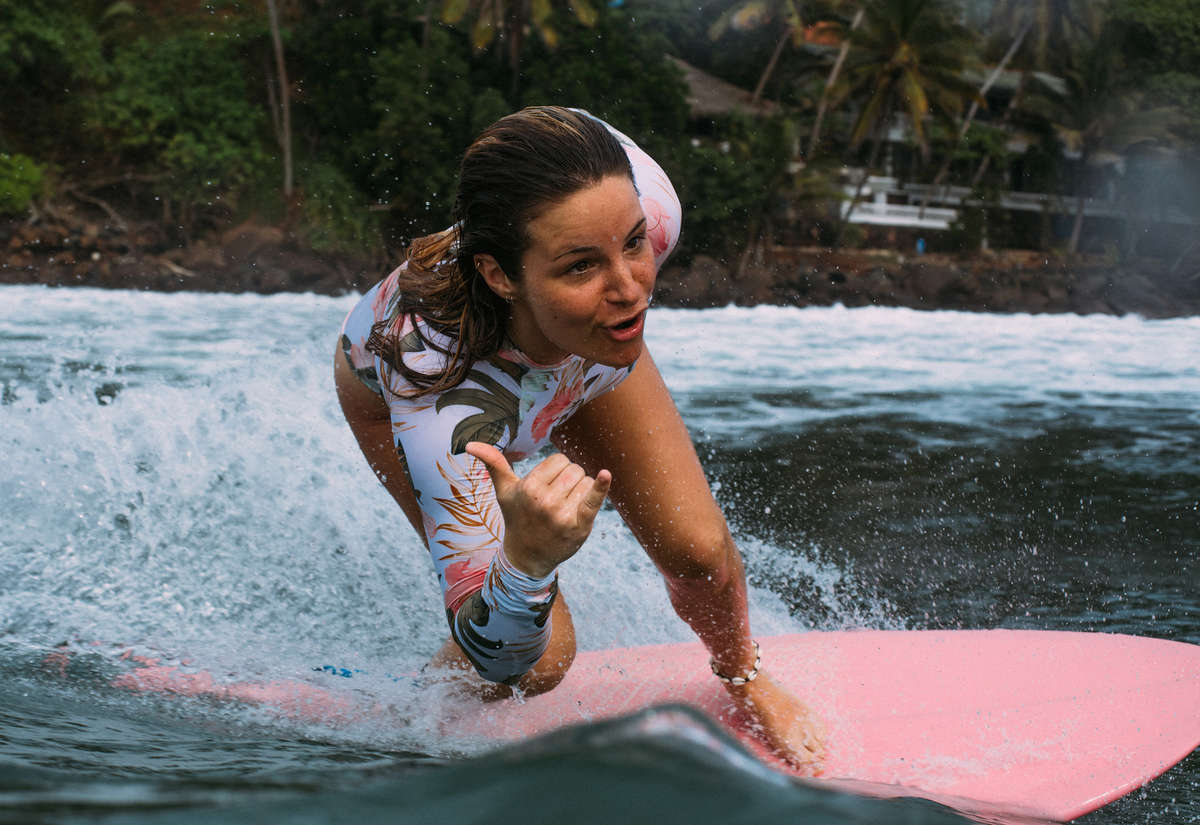 Manon Lanza by Frederic Lecoq
The shot was taken in Mirissa, Sri Lanka by French photographer Frederic. He said, "My best friend Manon Lanza and I we've been surfing together as soon as possible during the last five years and this picture was taken while our first surf trip together out of France.
That was early in the morning for the first day of our trip, and I think we were two or three in the water. Quickly Manon took this wave and come around me for the bottom turn with a big smile, doing the shaka. All I can say is that she was paddling back to the line up with a really big smile like the one I saw the first time I was surfing with her. I said "ok we got the shoot of the trip".
@allonsrider by @fredericlecoq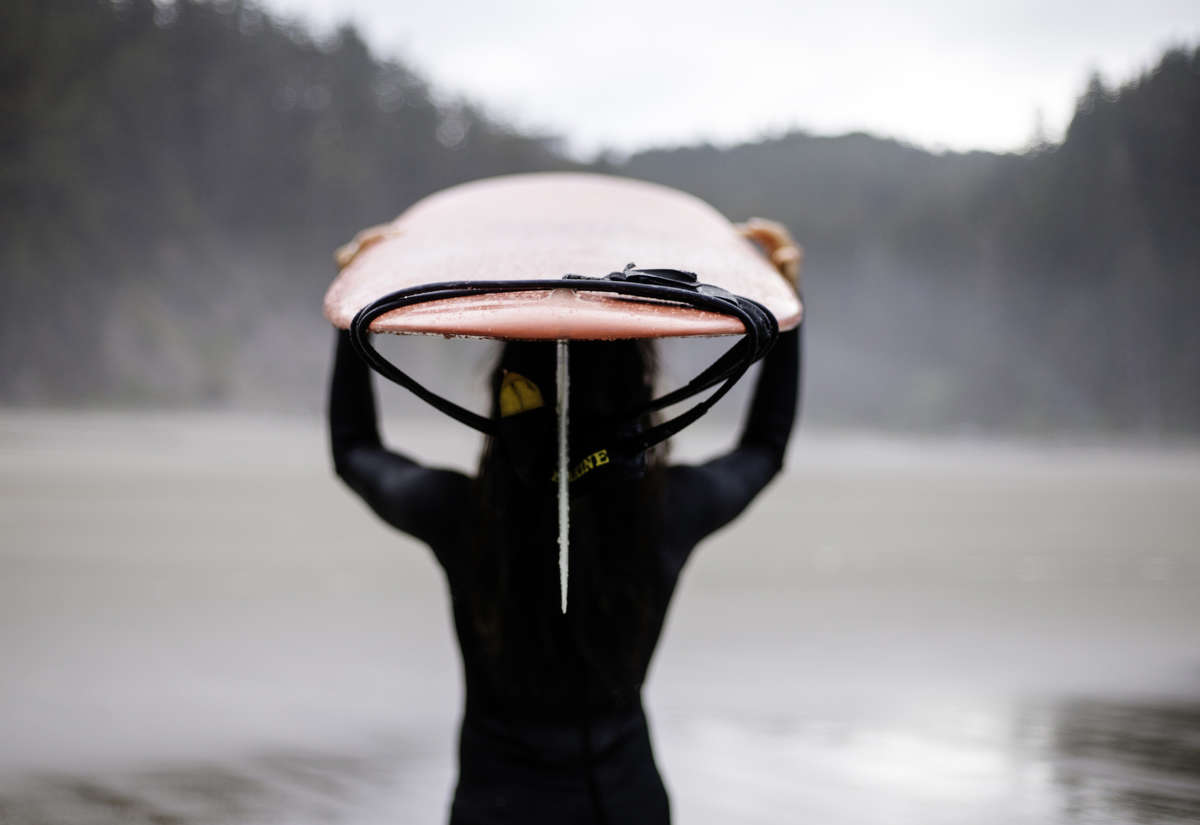 Jen Yih by Rita Goldfarb
I recently moved back down to Oregon and have relocated to the North Coast. Right now it's the ladies out here, it's so awesome to get to spend my early mornings with them. There are not many places in Canada that you can surf. It wasn't until my husband and I were living in Ucluelet on Vancouver Island that I was able to spend a decent amount of time and effort out in the water. That is really where I fell in love with spending time in the ocean, and where I decided I wanted to shoot surf.
@jenniferyih @rgoldphotos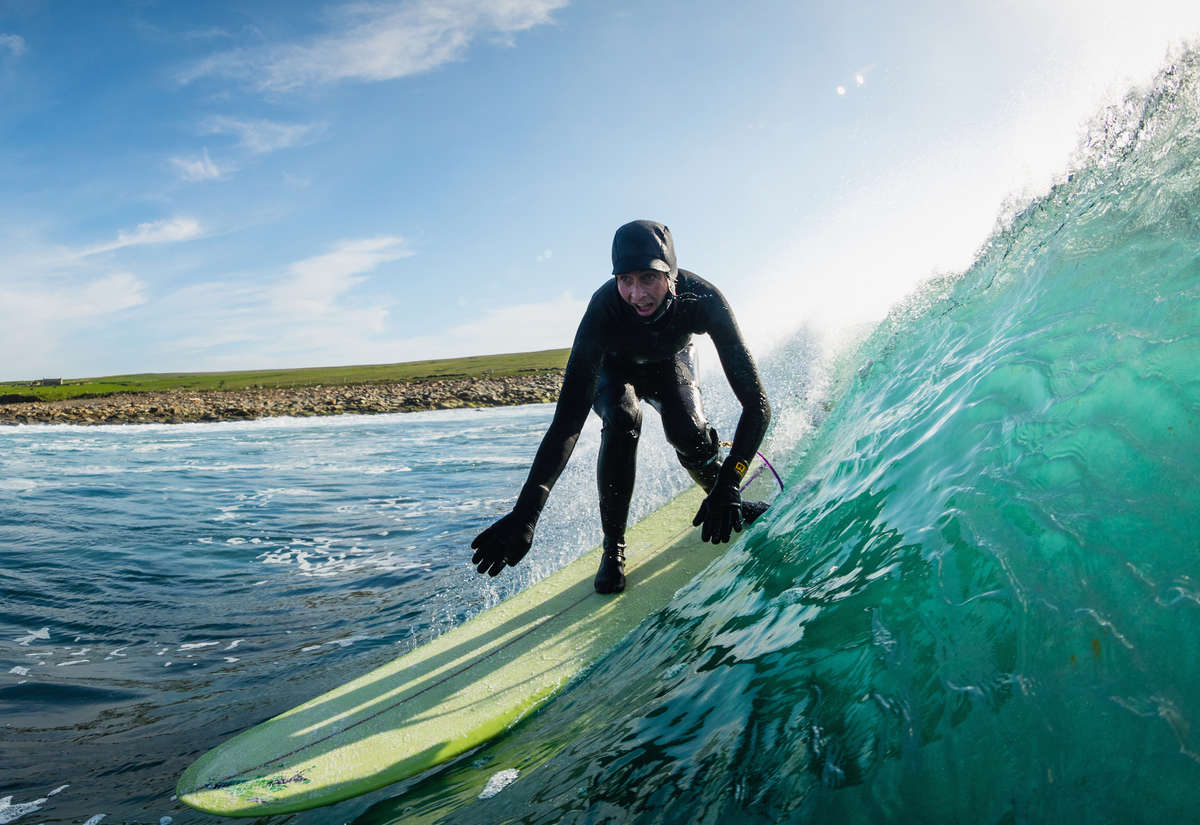 Belinda Baggs by Al Mackinnon
Belinda is from Australia and this photo was taken on a trip to a remote part of the wild Scottish coastline. Belinda said, "I was very far away from my home but I felt very at home out there!"
Asked about her love of surfing she said, "Surfing is a connection to the natural world. This connection has opened my eyes to the astounding beauty that we are surrounded in daily, with that awareness come a responsibility to protect our environment. I like all kinds of offshore waves between 1-10 foot. My surfboard changes but the stoke stays the same!"
Photographer Al said "Bindy was a treat, great traveller, mellow, funny and of course has aesthetically delightful style in the water."
@belindabaggs @almackinnon
This glossy calendar captures the beauty of surfing, bringing it to your home. It makes the perfect gift or wall decor for surfing enthusiasts and lovers of waves.
Limited availability. Grab yourself a calendar today.