We're delighted to have a series of female surfing artwork from renown artist Maia Walczak at the Beach Boutique. Here we interview Maia about the inspiration behind her beautiful and evocative prints.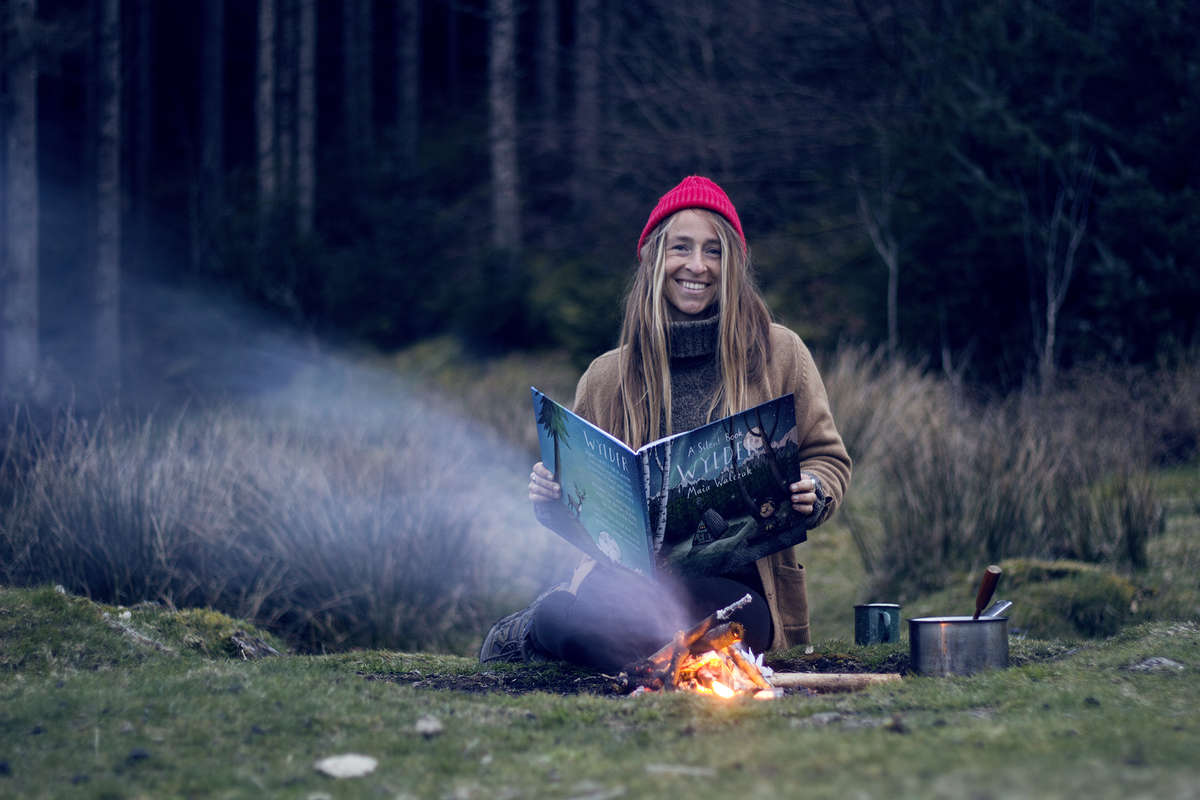 Maia, where are you from and where do you live now?
I was born and raised in London to Polish parents, and spent my childhood summers in the woods in Poland, where my grandfather built a cabin. I now live in Newquay, Cornwall.
How did you get into art?
Although I didn't study art or illustration at university, art was always something I enjoyed and over the years I stayed creative in various ways. However, at the end of 2008 I went to visit a friend in Australia, we travelled around with surfboards and sketchbooks and I think it was really then that my love for art got rekindled to a level where I felt like I wanted to pursue it more properly. I came back from that trip inspired, and created some larger pieces. One day I went round a few cafes and venues in London asking if they'd be interested in displaying my work. I came across an arts cafe that was running monthly exhibitions. I held an exhibition that went better than expected, and from there I created a website, and generally started making my work more public. Despite my work at this point being very abstract and wave inspired, I was asked to illustrate a children's book for a friend of a friend, and decided to give it a go. I enjoyed the process so much it made me want to make my own. So I did, and since then have released a total of 8 books.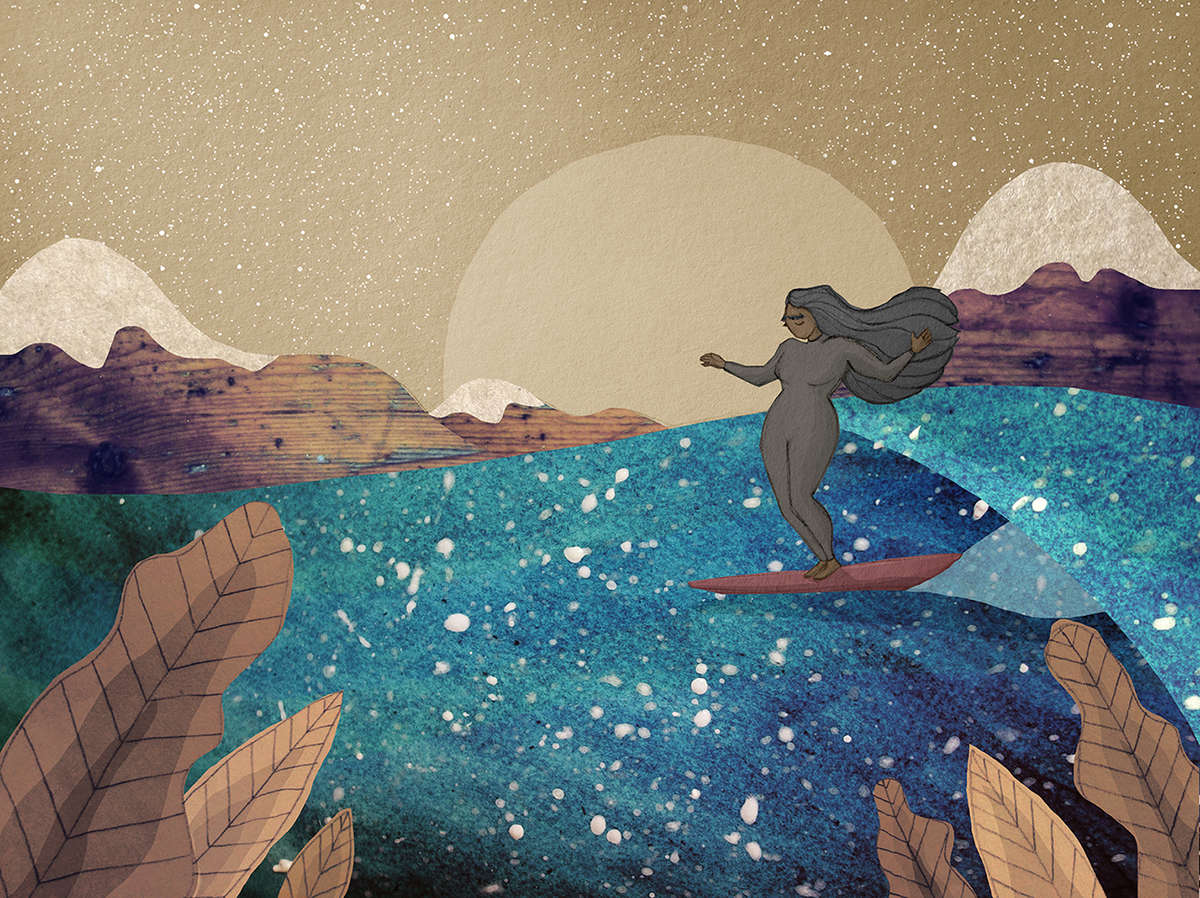 How have you developed your career?
Over the years I've been mainly honing and working on two quite different things: the surf, sea and nature inspired art, and the children's books. I also had a novel published in 2014, which was such an amazing thing to work on. I used to write more in the past, but over the last few years I seem to have given far more attention to the art and children's book side of things. The positive response to my work has been so encouraging. I think in my journey as a self-taught artist and self published author-illustrator, for me positive feedback has often felt like a big reassurance, and I'm forever grateful I get to do this as a full time job because there are people who enjoy, appreciate and connect with my work.
What does your work aim to say?
Nature connection and wonder seem to be something I enjoy expressing… this thing we call existence, the awe and mystery of that, that we completely overlook on a day to day basis. The fact that existence exists is both the most ordinary and the most extraordinary thing, and I love celebrating that. And equally, I hope to celebrate a more sensitive and connected way of seeing the world – be it nature, animals, one another, or (perhaps the root of all things) how we see and think about ourselves.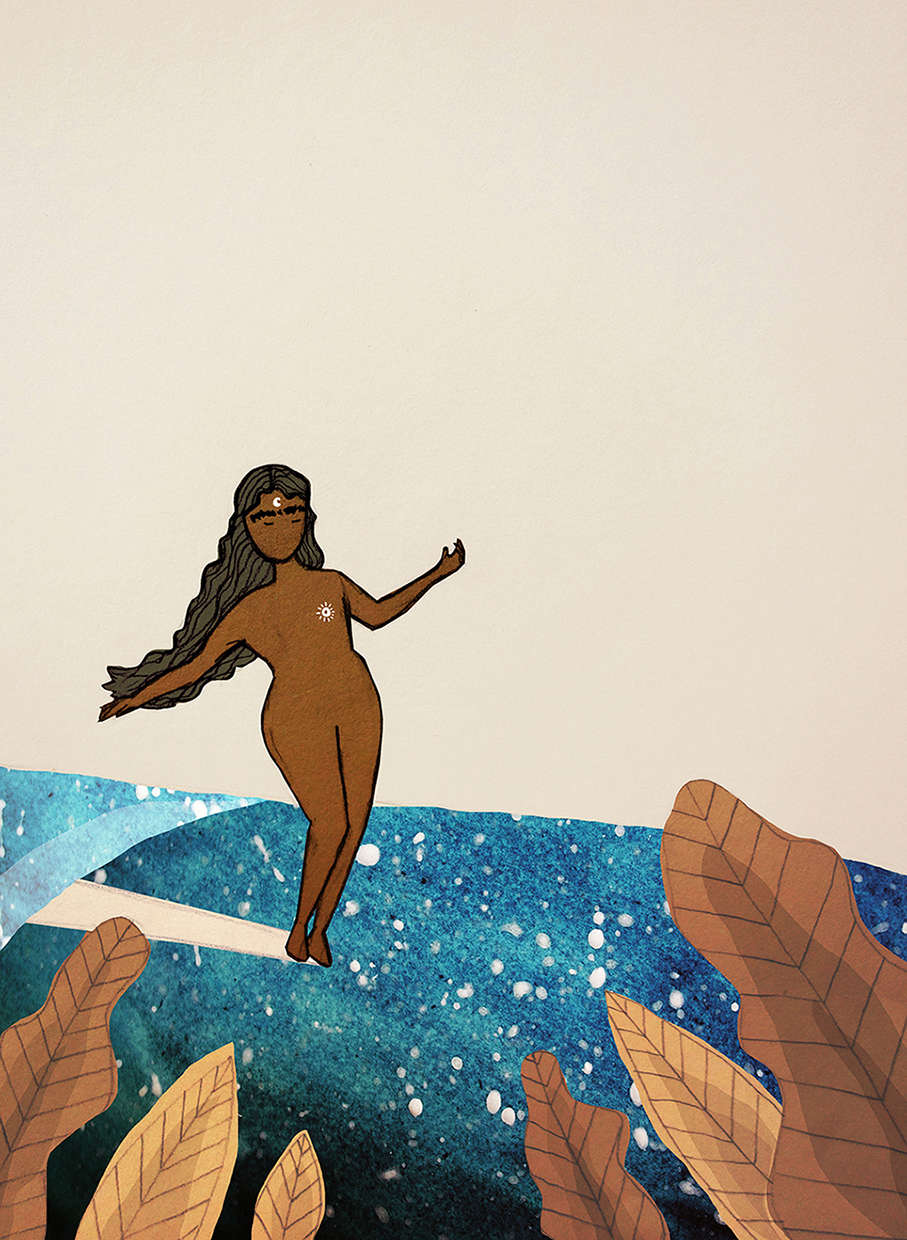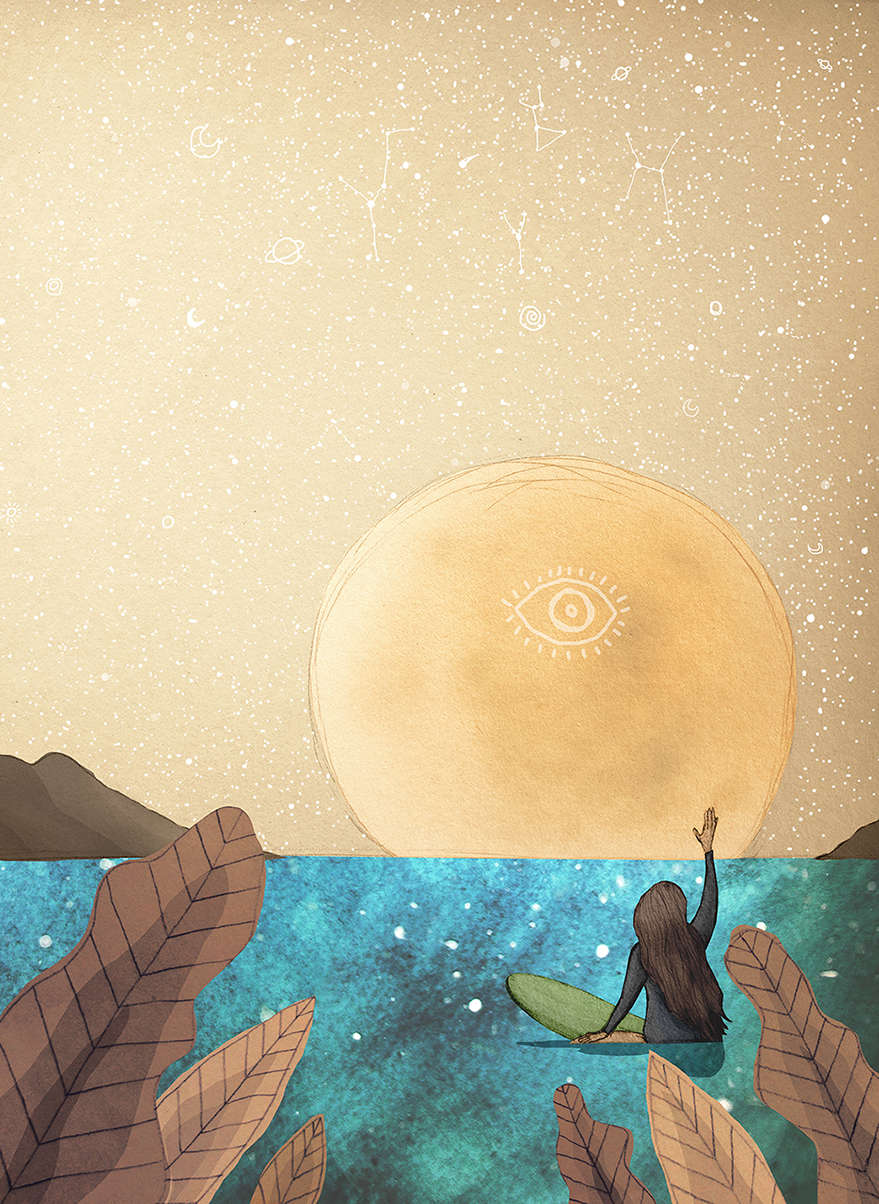 We love your style, the female surfing theme is so unique, what is
it about?
Thank you, I'm so glad you think that. I've long been drawn to drawing women, and I'm drawn to and inspired by so much of the grace I've seen in longboard surfing in particular. It can be such a mesmerising thing to watch someone dancing out at sea like that. It's beautiful. For me, beauty is about who you are, how you live, your attitude towards life, how you move, what you express, and the energy you give off. My most recent work is also so much an attempt at expressing the magic, wonder and mystery - of life, nature, the universe, and existence.
The mermaid print is very evocative and sad, does it reflect your
concerns for the environment?
Yes, that piece is called Mermaid's Tears. Mermaid's tears is also one of the names given to the plastic pellets used in the manufacturing of plastic products. I've seen thousands of these plastic pellets washed up on beaches. The piece is about the sadness of our single use throwaway culture. I initially created the piece a few years ago for an exhibition in London, which was raising money and awareness for Surfers Against Sewage.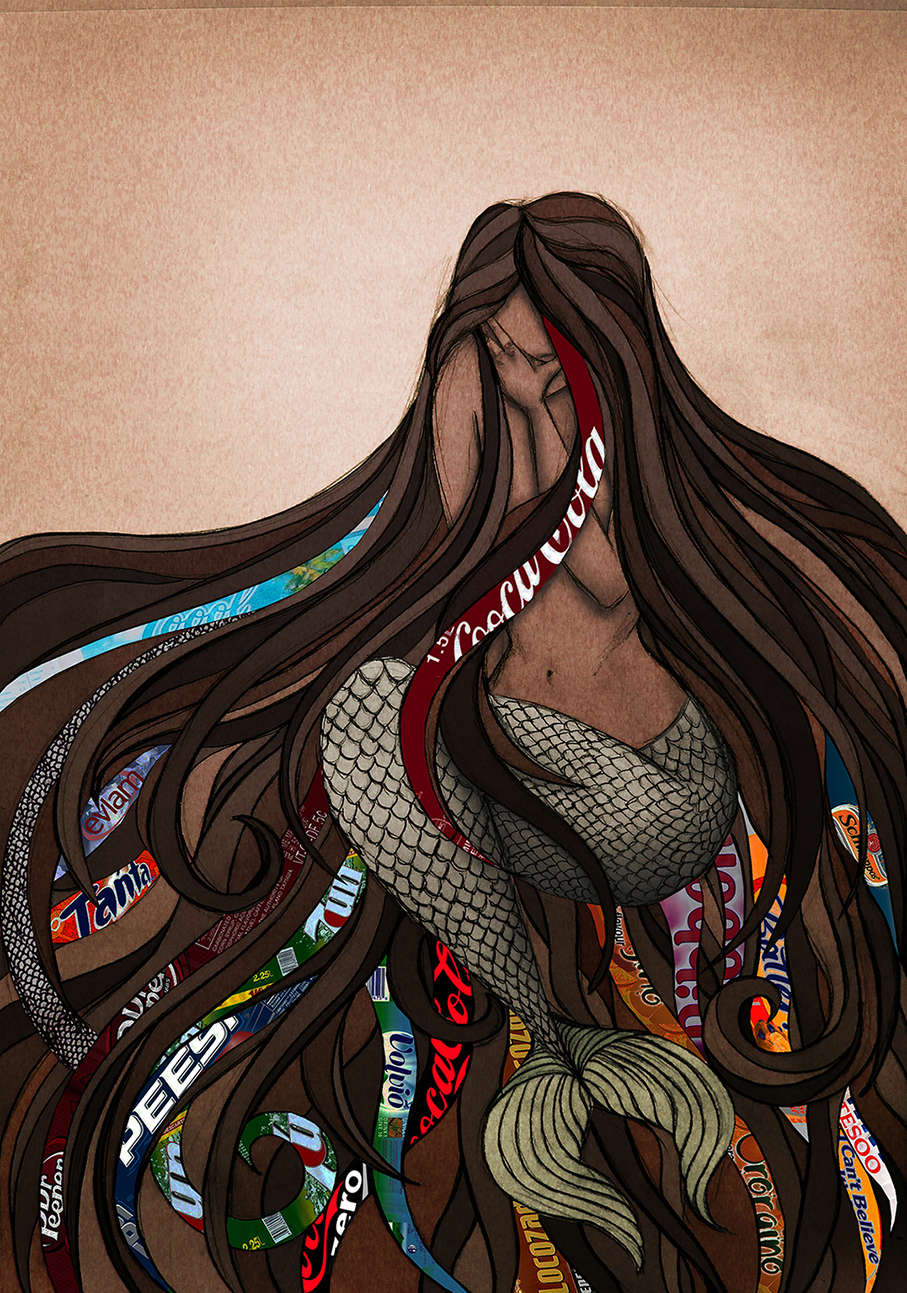 What does the future hold for our planet?
Whilst there are still a lot of people who either don't know about the environmental and ethical impacts of our choices and ways of life, or they know but turn a blind eye, there is definitely a shift in consciousness happening. The value of a more gentle, compassionate and connected approach to how we interact with nature, animals and one another is being recognised by many – and there's so much hope and beauty in that.
What does a typical day look like for you?
What my day will look like will depend on the surf forecast, the weather forecast and how much work I have on :) And for that reason my days are so changeable. Most recently, I've had a lot of work on, especially as I plan for the launch event of my new children's book Wylder, and I've been really focused on that. On a cloudy day when the waves aren't great, and I have a big workload, I can sometimes spend the whole day working from early morning to late at night. But I figure if I do that, it means when the sun or surf return I'll be better able to make the most of it. I do have to get better at taking proper days off though, as I'm really not very good at that.
As spring has sprung I've also been giving a lot of time to making food-growing plans for my garden. Having lots of nature time and outdoor time is essential to me – be it through things like surfing, walking, foraging, or camping - and I feel completely not myself if I don't have enough of it.

So my days are usually based around a mixture and selection of all these things. Sometimes I find the balance, and sometimes I have a bias towards just one of them!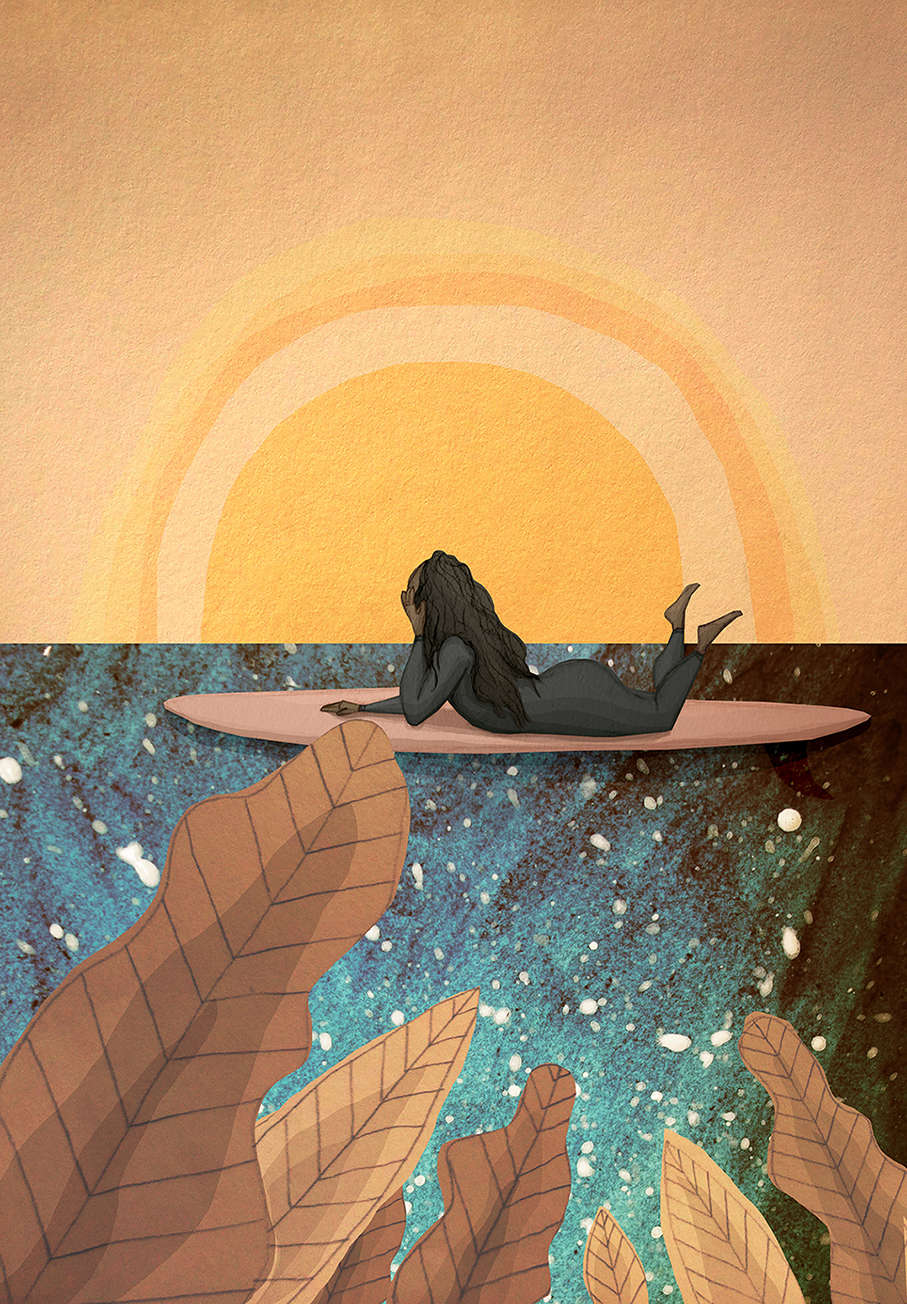 If you could go anywhere in the world, what's your dream destination?
I used to live in Chile and there's a particular beautiful wild region of it in the south that I'd still love to go back to explore. Equally, the cabin in the woods my granddad built in Poland is a place I have so much nostalgia for, and can't wait to visit again, as I haven't been for a long while. That said, I used to travel quite a bit in the past, but increasingly I'm being drawn more and more to the joy of exploring the treasures that lie closer to home. Even sometimes the treasures closest to home - surfing home breaks on beautiful days, stepping out the front door and going for a foragey stroll to later cook up a delicious meal, or lying in the sunny garden and listening to birdsong, and getting excited about the food I've started growing this year. So much of what I love I can now get from where I am. It all currently feels like a bit of a dream destination in itself. What I have here is so satisfying for me, that at the moment I don't feel the urge to travel to further places in search of anything. That's not to say that shorter colder days won't sometimes have me craving more vitamin D, or that I won't one day feel called to do some bigger travels again. But even so, I do want to keep learning more and more to appreciate the beauty of each season, giving more attention to the treasures that are on my doorstep… that's a journey in itself, and it's the journey I most want to take right now. But equally, that's also not to say that the idea of surfing under the northern lights one day doesn't appeal to me.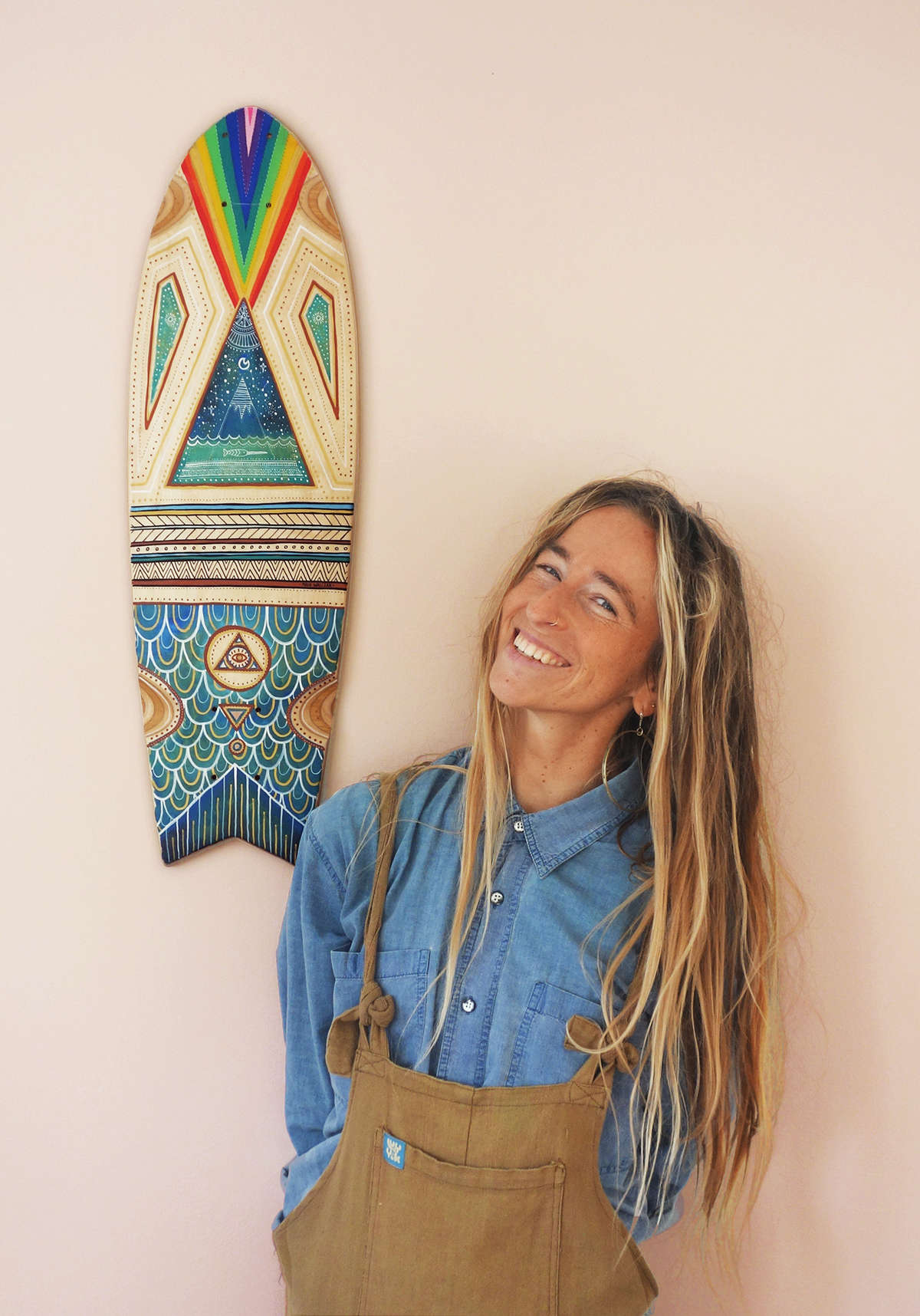 Shop our collection of Maia Walczak prints at the Beach Boutique.